Cornell NYC Tech Passed in City Council
Submitted by kallos on Thu, 05/09/2013 - 11:26am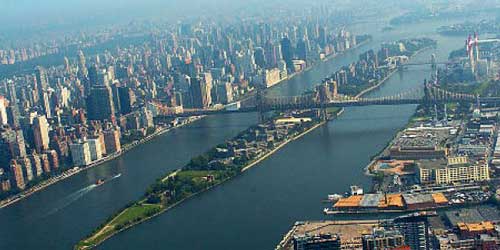 Now that Cornell NYC Tech has passed in the City Council, I look forward to a future of mutually productive innovation.
Last Tuesday, April 30, my campaign testified before the City Council Zoning Committee in support of Roosevelt Island community concerns with regards to the new Cornell NYC Tech Campus. The campus was just approved by the council, and Cornell NYC Tech adopted many of the policies that my campaign and Roosevelt Island residents supported.
Cornell NYC Tech has committed to working to support the infrastructure that they will rely on, including expanding Red Bus service in the mornings and rebuilding the public road surrounding the campus.
Many residents demanded barging at the hearings so roads do not get blocked, and Cornell NYC Tech has agreed to large amounts of voluntary barging.
Finally, the City itself has committed to funding a summer of ferry service should Roosevelt Island raise the capital funds to construct a landing. When public officials, residents and local leaders work together, we can achieve great things. These are exciting steps forward, but it's not enough.
Cornell NYC Tech will cause Roosevelt Island's population to skyrocket by 20%. They must help pay for public transportation, including subway and tram service. They must pay taxes on the private businesses they intend to run on the Cornell NYC Tech campus. They must prove that they are truly sustainable by supporting local resources.
I am thrilled about the opportunity to make the Upper East Side and Roosevelt Island an epicenter of STEM research. Let's do it in a way that's sustainable for all.